Le Marais is a historic district in Paris, France. Long the aristocratic district of Paris, it hosts many outstanding buildings of historic and architectural importance.
In 1240, the Order of the Temple built its fortified church just outside the walls of Paris, in the northern part of the Marais. The Temple turned this district into an attractive area, which became known as the Temple Quarter.
During the late 18th century, the district was no longer the most fashionable district for the nobility, yet it still kept its reputation of being an aristocratic area. By that time, only minor nobles and a few more powerful nobles lived there. The Place des Vosges remained a place for nobles to meet. The district fell into despair after the Revolution, and was therefore abandoned by the nobility completely, and would stay that way for ever.
The Marais is now one of Paris' main localities for art galleries. Following its rehabilitation, the Marais has become a fashionable district, home to many trendy restaurants, fashion houses, and hip galleries.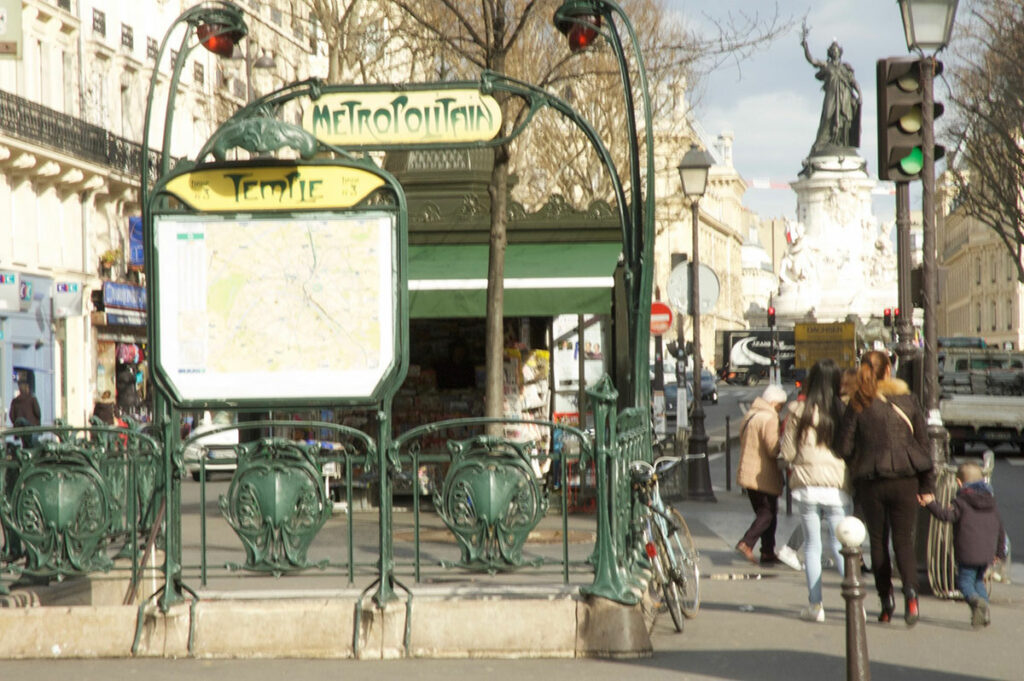 Le Marché des Enfants Rouges
The Marché des Enfants Rouges is the oldest covered market in Paris, France. It was established in 1628 and is located at 39 Rue de Bretagne in the Marais (3rd) arrondissement.
The name in English translates as "Market of the Red Children" and refers to the children clothed in red (the color of charity) who were cared for in a nearby orphanage.The market offers fresh fruits, vegetables, flowers and bread, plus restaurants where shoppers can buy cooked meals.
Le Carreau du Temple
The Carreau du Temple is a covered market in the 3rd arrondissement of Paris, built in 1863. As part of a public consultation exercise undertaken in 2004 the local population voted that the Carreau should be redeveloped as polyvalent public space.
The carreau is situated near the former site of the Temple, the medieval enclosure of the Knights Templar, which gained notoriety as the prison where the Royal family were held during the French Revolution.
During the renovation work, the building was stripped to its metallic structure. Various facilities were created below ground level and on the main floor. Among the new facilities is a 250-seat auditorium and 1,800 square metres (19,000 sq ft) of multipurpose space at ground level, and below ground level, sport and cultural facilities, including a recording studio. The capacity of the renovated building will be 2800 persons.